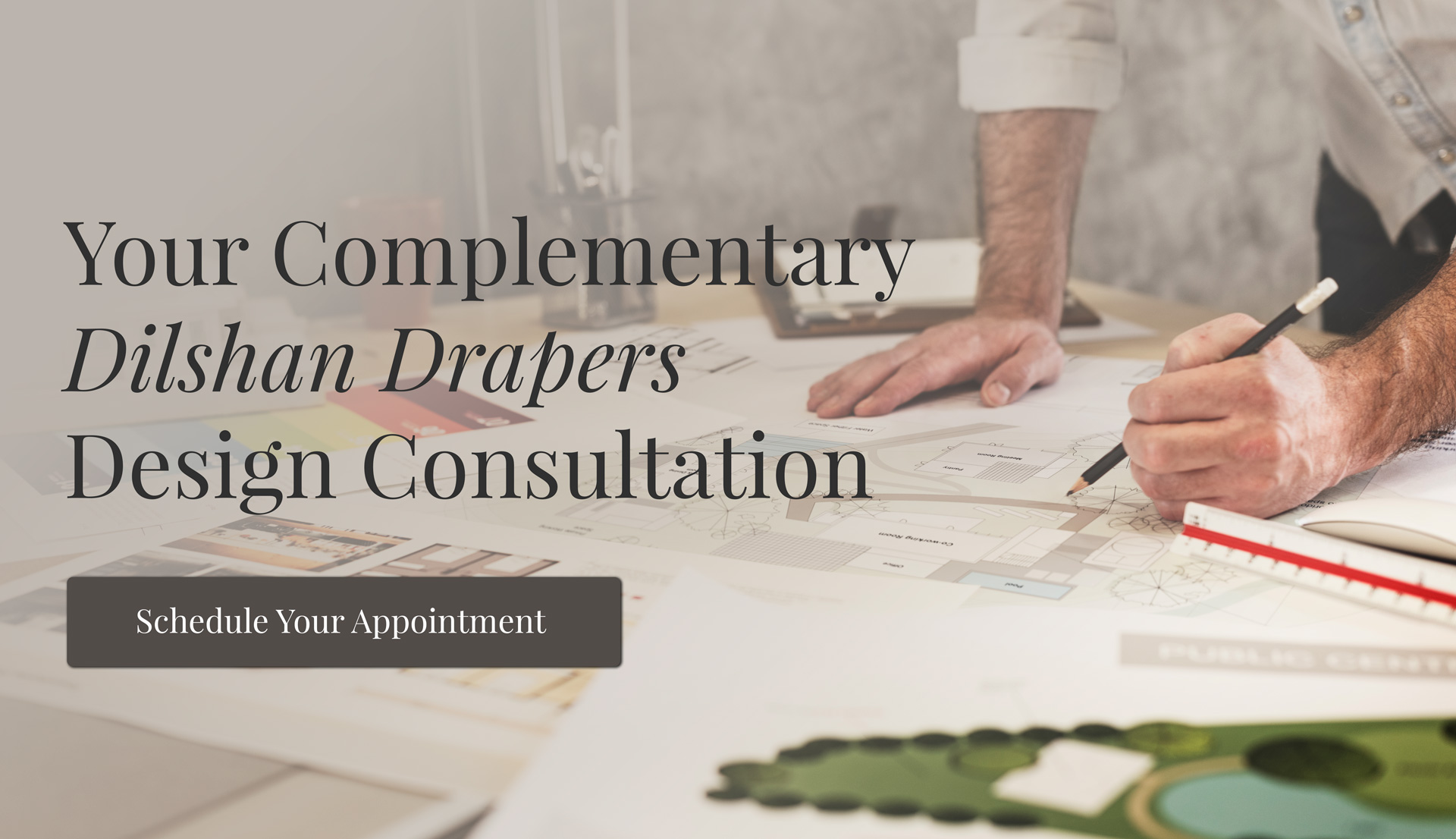 Dilshan Drapers provide a free, fully inclusive design and planning service. We have an established design team of over 120 designers, located all across the world, so we are sure to have a designer that's local to you. Plus we are happy to visit you at evenings and weekends – helping to provide a first-class service Dilshan Drapers have become renowned for.
Your FREE, no obligation consultation will give you the perfect opportunity to make an informed decision on what solution is really best for you. See hundreds of fabrics and models available in our collection and benefit directly from the expertise of one of our experienced designers.
You can book an appointment with your very own designer at a time that's convenient to you – including evenings and weekends. We'll bring the entire collection and demonstrate the quality of our unique systems, models and fabrics. You can browse through the hundreds of swatches and samples, and we will provide you with invaluable advice on how to create the best colour scheme.
We'll discuss your exact requirements and help find a solution that's bespoke to your home and individual style.